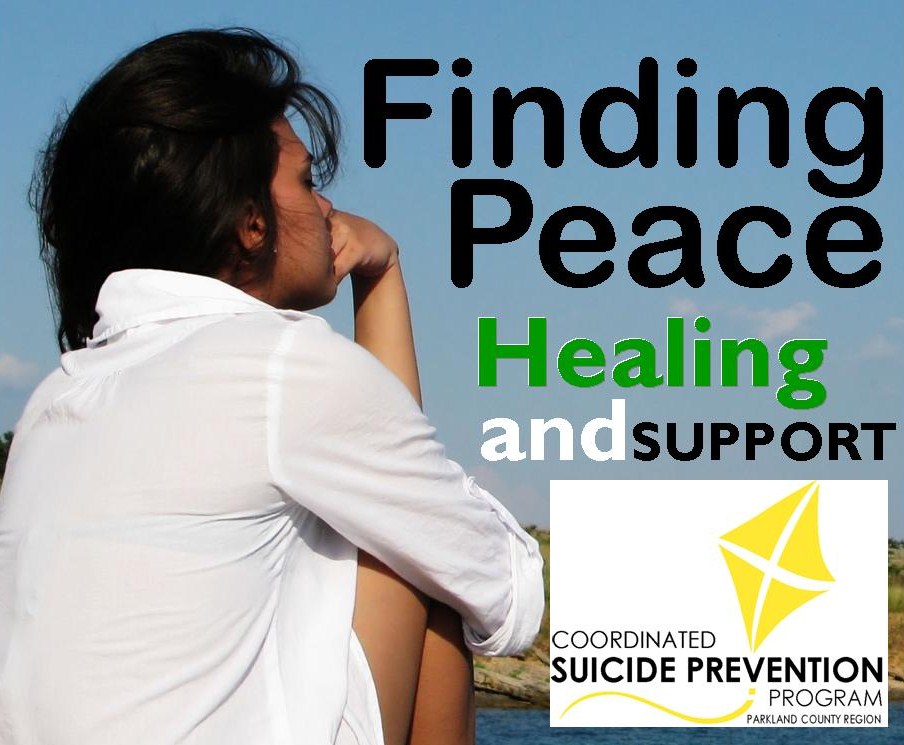 Every year in Canada approximately 4000 people die by suicide. For each one of those deaths, on average 6 people are tragically and traumatically affected for life. These people are often called Survivors of Suicide Loss.
The grieving process for these Survivors of Suicide Loss is complicated and confusing. It is unlike the grieving process surrounding any other death or loss. It can be accompanied by strong and often contradictory emotions including guilt, anger, relief and abandonment. It is a process where both intense love and anger can be directed at the deceased.
Sadly, it is also often accompanied with stigma and isolation. This is something the Coordinated Suicide Prevention Program (CSPP) hopes to reduce. Every year on the weekend before American Thanksgiving, over 250 events are held throughout Canada, the US, and around the world to offer survivors of suicide loss a space to gather together to find comfort and gain understanding as they share stories of healing and hope.
In our community, the CSPP is hosting a special two-day event aimed at building a community of healing and support.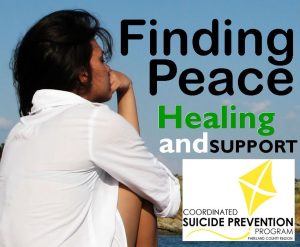 On Friday November 21, special facilitators in Yoga for Grief and Music Therapy are being brought in from Edmonton to deliver a special healing session specifically for survivors of suicide loss.
Sandy Ayre, from Yoga for Grief Support, will create a safe and sacred space to begin to process and explore sensations, thoughts, and emotions in both the mind and body. Participants will start to learn empowering techniques to cope with their grief, find compassion for their journey, and honour their loss. (http://www.yogaforgriefsupport.com/)
Sheila Killoran, from Transitions Music Therapy, will use gentle music and guided imagery to facilitate emotional expression and healing that is difficult with words alone. This process of inner exploration and self discovery is an opportunity to integrate mental, emotional, physical and spiritual aspect of well being. (http://www.transitionsmusictherapy.ca/)
On Saturday November 22, the CSPP is hosting a screening of the American Foundation for Suicide Prevention 2014 documentary – The Journey. This documentary tells the stories of a diverse group of suicide loss survivors. It's a powerful film that shows how each survivor is weathering the loss of a loved one, and how they are finding their way back to a life rich in meaning—and even joy.
The event is open to all – survivors and anyone wanting to support them. The event will open with an aboriginal healing ceremony led by a local Elder, Wilson Bearhead, and will include a supported discussion, memorial and catered lunch.
These events are FREE events. Contact the CSPP office to register: 780-963-7007 or cspp@thespf.org.
More about CSPP
In addition to working to support Survivors of Suicide Loss, the Coordinated Suicide Prevention Program works in our community to increase awareness about issues surrounding suicide, to eliminate the stigma around talking openly about suicide, and to reduce the number of suicides occurring in our region which currently sits at approximately 1 suicide every 5 days.
---
Published in the Stony Plain Reporter/Spruce Grove Examiner on November 7, 2014