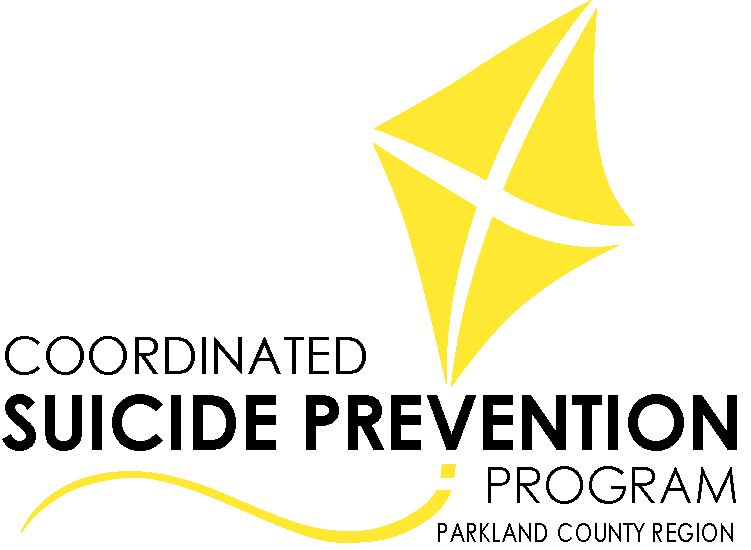 The CSPP has its roots in the Tri-Community area of Parkland, Spruce Grove and Stony Plain.
The CSPP has been proactive in the area of suicide awareness and prevention since 1998. In 2008 the Simon Poultney Foundation took over the Coordinated Suicide Prevention Program (CSPP). This amalgamation made perfect sense given the synergies with the Foundation's other work with people in the community and the background to the Foundation.
The CSPP works under the guidance of a board of directors. Our coordinator works out of the Stony Plain Youth Centre located at 4902 51st. Avenue, Stony Plain.
The CSPP works to reduce the number of suicides in our area through a number of projects including: Suicide Awareness and Prevention presentations geared to schools, businesses and organizations; events that promote awareness of Suicide such as The Rotary Run for Life, and projects that support those suffering a loss by suicide such as Phototherapy, the Left Behind documentary and an annual International Survivors of Suicide Loss event.
The CSPP provides educational and referral services and maintains a library of resources and information in the area of suicide awareness.
The Simon Poultney Foundations' CSPP relies on the generosity of the community to help support our commitment to suicide awareness and prevention. The Simon Poultney Foundation is a not-for-profit organization AND a registered charity. Donations to CSPP can be made through The Simon Poultney Foundation Donation page.