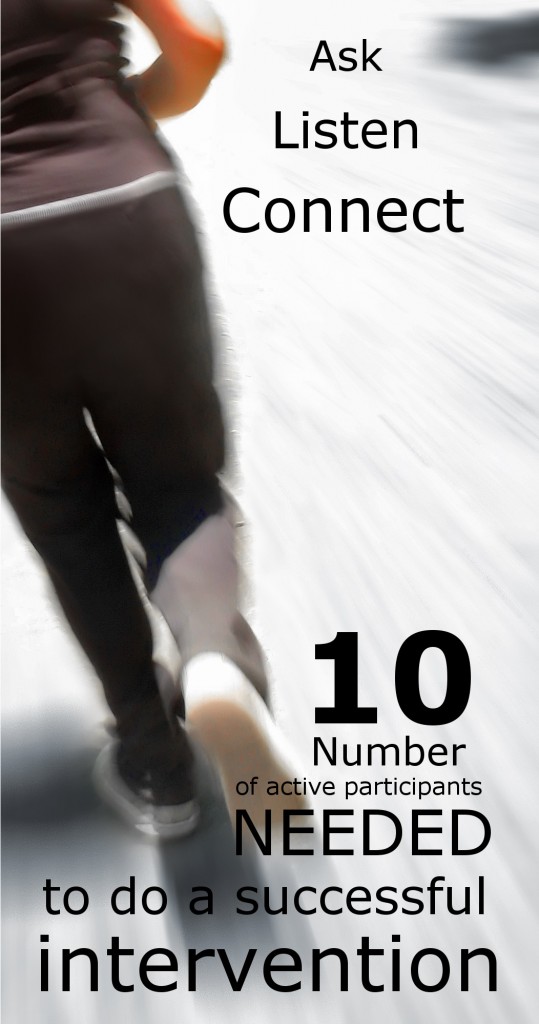 1Ask
   Are you thinking of Suicide?
2Listen
Stay calm and listen
Let them talk about their feelings
Be accepting. Do not judge
Take threats seriously
DON'T swear secrecy
Family
Friends
Relatives
Clergy
Teachers
Counselors
Doctors
Crisis lines
Mental Health services
911
Need more help? Here are some links.
Help for Parents of Troubled Teens
Toolkits for Suicide Prevention
Suicide Prevention Help Guides
Need to talk?
The Support Network in Edmonton offers one-on-one intervention assistance called Caregivers Support Program. Give them a call at 780-482-0198.
Or call the Crisis Support Centre at 1-800-232-7288.