The Living with Loss to suicide is a peer led group that meets the last Monday of every month starting at 6:30 pm.  The group meets all year long.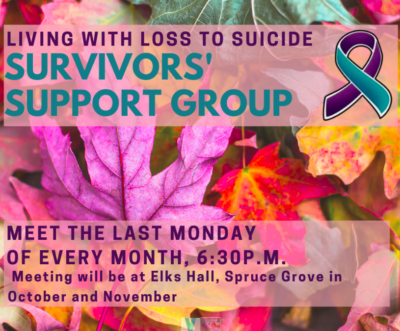 After a suicide, each person will experience grief in their own way and at their own pace.   The stigma that goes with suicide is an added layer to that grief that not everyone will understand.  There isn't a normal or right way to grieve, but there are some common thoughts and feelings that people have as they try to make sense of a loss.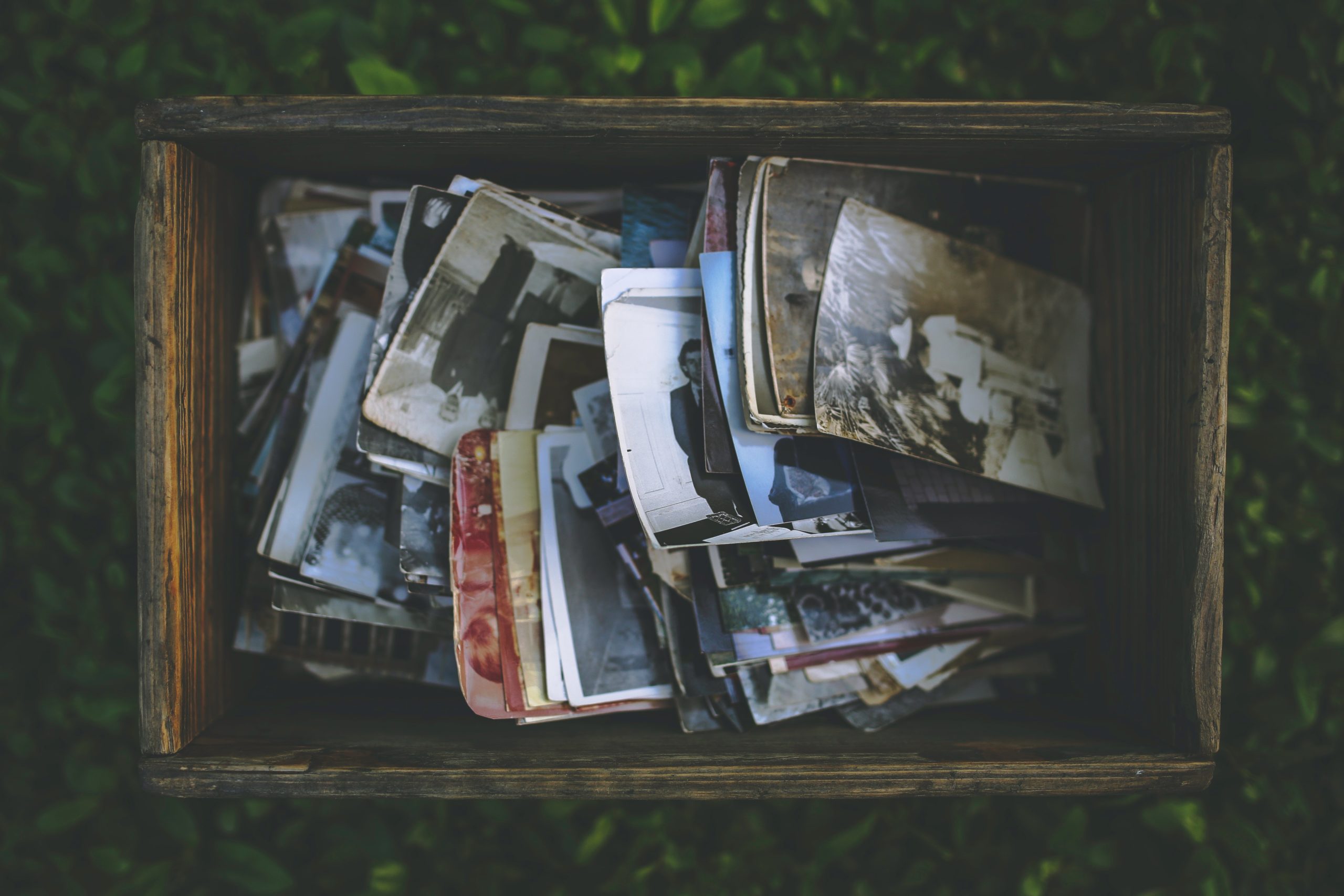 Everyone Grieves Differently
You may experience grief through feelings of sorrow, guilt, or numbness and not know what to do. You may feel tired, weak, get headaches, or have changes in your sleep or appetite. You may also have trouble concentrating or have racing thoughts, feel distracted, or forget things.
Going through grief can also be a time where you explore your spirituality through questioning and searching for meaning.  Relationships can end during grief not because of the loss but because the two individuals grieving can't understand the other person's way of grieving.
Grief doesn't have a timeframe.
Losing someone by suicide is often painful and unexpected. You may feel shock, denial, guilt, anger, shame, confusion, loneliness, and sorrow. Some days will be better than others and it's common to have setbacks as you work through your grief.
Why?
You will likely want to try to find out why this happened. This is a painful but part of working through your grief.
You may never know "why."  It's okay to struggle with why it happened until you no longer need to know why or can accept the facts that may give you some of the answers.
Your reactions later.
After several months, you may find that you feel more pain and emptiness when the tasks of planning a funeral and dealing with finances and legal matters are done. Friends and family may offer their sympathy less and people aren't asking how you're doing as often. Be ready for this to happen and get help when you need it.
Good days and bad days.
You will have good days and bad days. At times, you may feel grief in sudden and unexpected ways. There may be times when coping with the loss is harder, such as on the anniversary of the death, birthdays, and holidays. You may also have stronger feelings of grief in the weeks leading up to these days.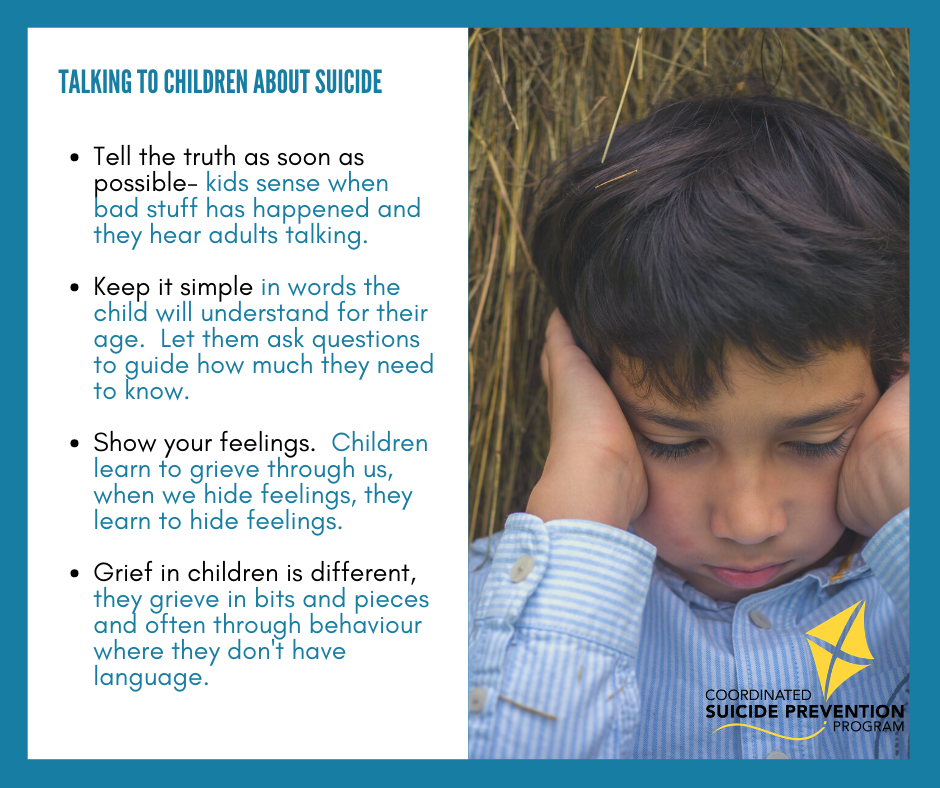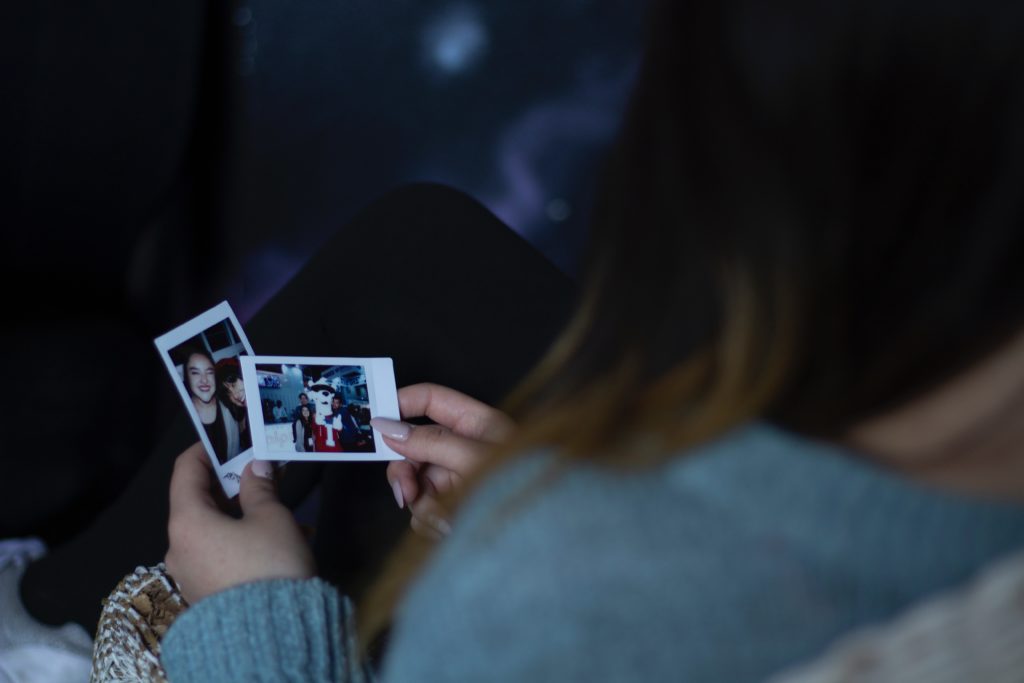 Once you are ready, the region has several events that allow you to remember the person you lost to suicide. 
Feel free to bring photos of your loved one to share or in the case of the Rotary Run you can make a memory marker which is a standing collage with pictures on mementos that relate to the person you lost.
DIL provides an opportunity for people to connect with their local community, to show support to those who have been bereaved by suicide and bring global awareness to mental health.  The walk starts at 4am in the dark along a candle light path and ends at sunrise with a breakfast.  It is a beautiful time to reflect and share about the person you lost to suicide.
The Darkness into Light Facebook page keeps you up to date on the event and shares photos from past events.  You can walk or volunteer with this event.
This event is hosted by the TriRegion Rotary Clubs of Spruce Grove, Stony Plain and the Parkland After Dark Club in partnership with the Coordinated Suicide Prevention Program (CSPP).  The annual run goes from 5K to half marathon.  The run supports the CSPP and other mental health programs in the region.  The run includes a memory mile with memory markers to those we lost and a ceremony in the program.
The Rotary Run for Life facebook page keeps you up to date on the run.  You can participate, volunteer, or simply come to place your marker.
International Survivors of Suicide Loss Day
This annual event is a survivors of suicide loss healing day.  Every year the American Foundation for Suicide Loss releases a new video to help people with their loss.  The day is about sharing stories, sharing understanding, and sharing a meal.  We add a healing activity with the day.  
This is an opportunity to connect and heal with other survivors of suicide loss.  
The event takes place in November and is free but you need to register.  Tickets are posted on Eventbrite.  You can watch for details for this event and for other local training, speakers and events on the Coordinated Suicide Prevention Program facebook page.